We are Derrick and April Look the owners and RV Designers at New Look RV.
We also own and operate a photography and videography studio in Madison, Wisconsin. We are parents to 3 wild, adventurous boys. We love adventures and being outdoors. In 2017 after April had one too many bad experiences tent camping we set out on a mission to find a popup camper to fix up and take on a trip to South Dakota.  That summer we fell in love with making an old/tired tent trailer look pretty, we took her on many trips over the course of the next two years. In 2019 we cleared our schedules for a month and decided to take our 3 boys on an epic National Park trip, so were back on a mission, this time to find a travel trailer to renovate and make feel cozy. That 30 days in our renovated RV were some of the best! After our trip we decided on a whim to sell the RV with a pie in the sky price and if it was meant to sell it would. It sold shortly after listing which seemed like a sign that we should perhaps renovate another RV down the road.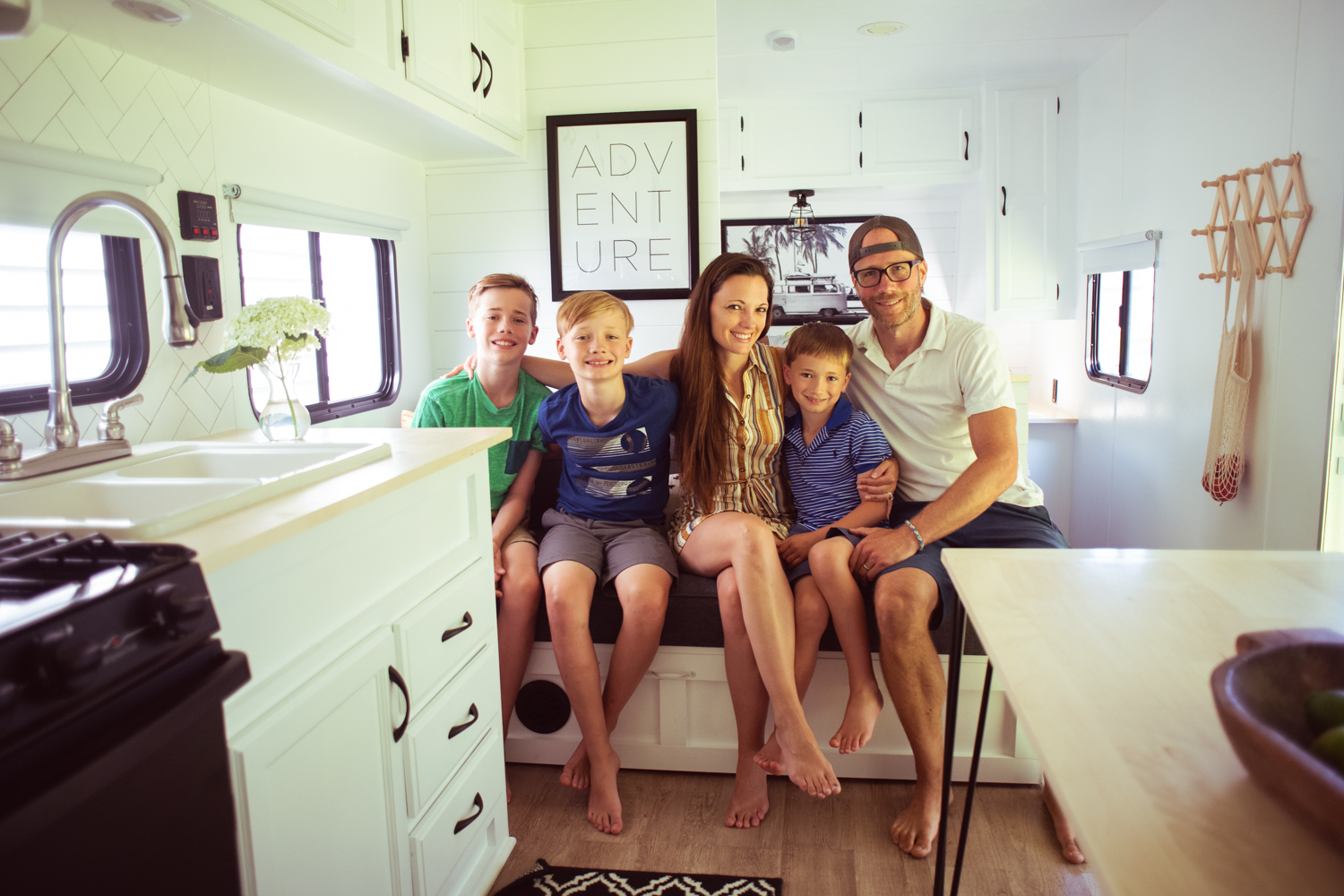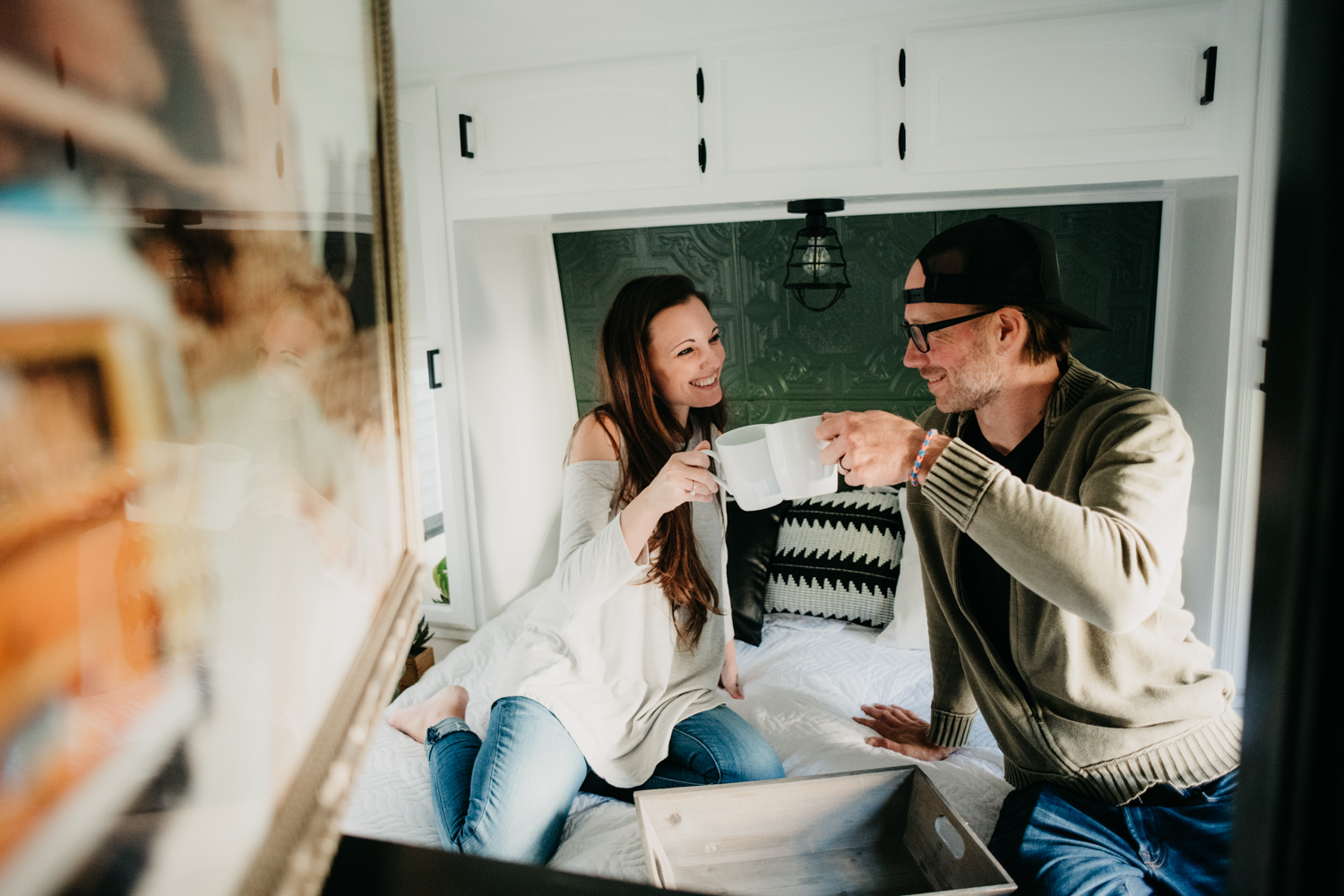 We spent the winter months of 2020 looking for our next RV renovation to take on another trip with our boys. As March rolled around the pandemic hit and our photography studio was largely impacted, events were rescheduling and cancelling and like most of the world we sat in disbelief for a short time. It became apparent we needed to find other sources of income and so we decided to invest a significant amount of our savings into purchasing a travel trailer with hopes that we would sell it. But what we hadn't expected was the love we would have for creating within this medium, as artists we needed this creative outlet.
New Look RV started with our own love for travel and creating pretty things and became a passion for creating travel trailers for families to adventure in while having the comforts of home with them.
This error message is only visible to WordPress admins
Error 403: YouTube Data API v3 has not been used in project 93475776559 before or it is disabled. Enable it by visiting https://console.developers.google.com/apis/api/youtube.googleapis.com/overview?project=93475776559 then retry. If you enabled this API recently, wait a few minutes for the action to propagate to our systems and retry..
Domain code: usageLimits
Reason code: accessNotConfigured